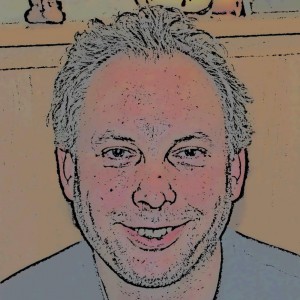 I'm married with two children.
I was born in 1959, in Northumberland, so you can work out how old I am yourself. I lived the first ten years of my life in a town called Hebburn, in Gateshead, just next door to Jarrow, famous for its Jarrow March. When I was ten my family moved to another small town called Whickham, still in Gateshead, overlooking theDerwent Valley. I lived there until I was Eighteen when I headed down south to university.
I graduated from the University of Warwick in 1982 with an honours degree in Microbiology and Virology. I loved the subject, but after spending three years working in a St. Georges Hospital laboratory in London I realised that the career was not for me. So I headed back up to Newcastle, taught myself a little about computers and got my first job as a developer writing 68000 assembler for a trivia games company.
After that I got a job at Northern Engineering Industries on the basis of a diff lookalike that I'd developed in my spare time. That job was scary, nuclear power station programming is not for the faint hearted. So after a while I moved back down south again to Guildford and a job with Tardis Direct, a now defunct telemarketing company. There I had lots of opportunity for personal development, I designed a language, and met my future wife.
After seven or so years there the political situation in the company turned nasty and I left for a much better paid but much less interesting job with CPL, contracted toBT Group. A year of that was enough, and I was very lucky to be accepted by Yahoo! Europe, just as it was starting up. There were only three other engineers in Europe when I joined, and we had complete freedom to get the job done. Things have changed a lot since then.
Shortly after joining Yahoo! we moved house from Guildford to Royston, where we have lived ever since.